BSN NO-XPLODE 60回分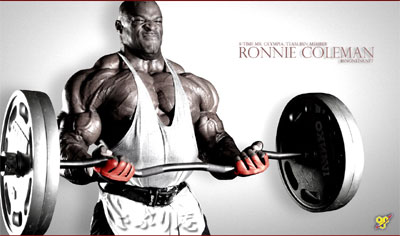 ¥9,500
摂取方法としては下記を参考にご利用ください。
トレーニングの30-45分前の空腹時に200-300mlの冷水に混ぜて2-3スクープをおとりください。(お好みにより調整してください。)
出来ればBSN NO-XPLODE 摂取後1時間以内に食事またはプロテインを飲むのを避けてください。
トレーニングしない日は1回1スクープを空腹時におとりください。
BSN NO-XPLODE 1.81LB FruitPunch 栄養成分
Supplement Facts
Serving Size 1Scoop(20.5g)
Calories 30
Total Fat 0g
Saturated Fat 0g
Total Carbohydrates 7g
Sugars 0g
Protein 0g
Vitamin B6(Pyridoxine HCL) 25mg
Vitamin B9(Folic Acid) 400mcg
Vitamin B12(Cyanocobalamin) 120mcg
Calcium 75mg
Phosphorus 500mg
Magnesium 360mg
Sodium 150mg
Potassium 75mg
-----
N.O.-Xplode's Proprietary Blend 20,500mg
(Contains A Patented Nutrient Suspension Matrix & Efforsorb Delivery System)
-----
N.O. Meta-Fusion(Patent Pending)
-----
L-Arginine AKG, L-Citrulline Malate, L-Citrulline AKG, L-Histidine AKG, RC-NOS? (Rutacarpine 95%), Gynostemma Pentaphyllum (Gypenosides 95%), NAD (Nicotinamide Adenine Dinucleotide)
-----
Muscle Volumizing Creatine Matrix(Patent Pending)
-----
CEM3 (Creatine Ethyl Ester Malate), Di-Creatine Malate), Trimethylglycine, Glycocyamine, Guanidino Proplonic Acid, Cinnulin PF(Aqueous Cinnamon Extract), Ketoisocaproate Potassium
-----
Ener-Tropic Xplosion(Patent Pending)
-----
L-Tyrosine, L-Tyrosine AKG, Taurine, Glucuronolactone, Methylxanthine (Caffeine), MCT's (Medium Chain Triglycerides), Vinpocetine 99%, Vincamine 99%, Vinburnine 99%
-----
Phospho-Electrolyte Replacements
Di-Calcium Phosphate, Di-Potassium Phosphate, Di-Sodium Phosphate
-----
Glycerol Hydrating Polymers
Potassium Glycerophosphate, Magnesium Glycerophosphate, Glycerol Stearate
-----
Other Ingredients
Maltodextrin, Natural And Artificial Flavors, Citric Acid, Sodium Bicarbonate, Sucralose(SplendaR), Acesulfame-K, Potassium Citrate, FD&C Red #40, FD&C Blue #1, Calcium Silicate
-----
Directions:
Recommended Use On Training Days:
Once your tolerance has been established, mix 1-3 scoops with 5-18 oz of cold water and consume 30-45 minutes before training. Use approximately 5-6 oz of water per 1 scoop of powder. Again, vary the amount of water to achieve your desired flavor and sweetness level.
-----
Recommended Use On Non-Training Days:
Mix 1 scoop with 5-6 oz cold water and consume on an empty stomach.
-----
Warnings:
Before using product, seek advice from a health care practitioner if you are unaware of your current health condition or have any pre-existing medical condition including but not limited to: high or low blood pressure, cardiac arrhythmia, stroke, heart, liver or thyroid disease, anxiety, depression, seizure disorder, psychiatric disease, diabetes, pernicious anemia, difficulty urinating due to prostate enlargement or if you are taking an MAO inhibitor or any other medication. Do not use if you are pregnant, nursing, prone to dehydration or exposed to excessive heat. Reduce or discontinue use if sleeplessness, tremors, dizziness, nervousness, headaches, or heart palpitations occur. This product is only intended to be consumed by healthy adults 18-50 years of age.
-----
These statements have not been evaluated by the Food and Drug Administration. This product is not intended to diagnose, treat, cure, or prevent any disease.